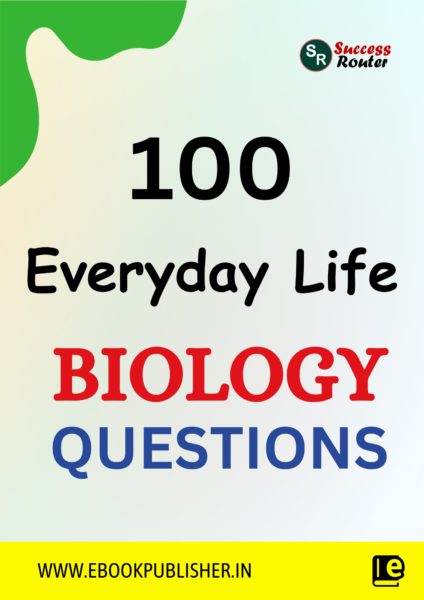 Biology in Everyday Life
Covers Biology Questions Related to Class 9 and 10 Syllabus. Useful for Class 9 and 10 Studying Students.
Available Instantly
Product Description
100 Everyday Life Biology Questions
Presenting "Biology 100," a compilation of concise answers addressing a spectrum of topics—from the fundamental unit of life to tissues, the diversity of living organisms, diseases, natural and food resources, heredity, evolution, reproduction, and life processes. This booklet is meticulously crafted, drawing from the CBSE Biology syllabi of Class 9 and 10.
In the pursuit of creating a valuable resource, extensive research has gone into curating essential and frequently asked questions. Designed for both general knowledge enhancement and as an examination aid, "Biology 100" is intended to be a versatile guide for students navigating the intricacies of biology.
I trust that the booklet will prove to be a beneficial companion, offering clear insights into crucial biological concepts.
For more details and in case of any query do connect on WhatsApp (7065827902). We will be happy to help you.
Special Features
Covers Everyday Life Biology Questions
100 Everyday Life Questions for Biology
Topics related to Class 9 and 10 Science Covered.
Useful for Class 9 and 10 Students
A must have book for students.
Frequently Asked Questions (FAQs)